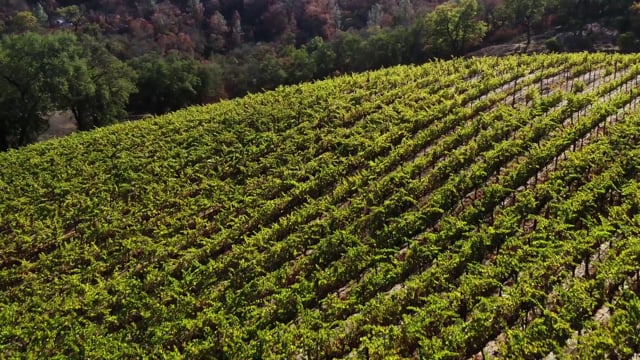 Winning Drive Club members experience special discounts, exclusive access to the full collection and much more!
Fall
Release
Introducing the Fall 2023 Varietals & Labels

Fierce Eye
2020 Cabernet Sauvignon – Napa Valley

The Ravens red eye is a surveying scope with a laser focus. Skilled at foraging, this menacing rival will torment and feast on all opponents in sight. The flock flies over visiting territory to devour the decay together. Ravens learn by watching & solve by logic. The spoils of their victories are shown in their strut and swagger. It's time to hunt. 

We introduce you to Fierce Eye. Our flagship Napa Valley Cabernet Sauvignon is a classic representation of the appellation's preeminent varietal. Notes of black cherry, blackberry and plum are complemented by hits of toasted oak, dried currant and baking spice. Fine-grained tannins and ample brightness on the palate give way to a polished mouthfeel and exceptionally long finish.
$95 / Bottle

Russell Street
2021 Cuvée Blanc – Napa Valley

How does a building preserve the rich Baltimore history of a city uniting behind the purple & black, while holding the energy of thousands of cheering fans? These brick walls are built around devoted support and football's X & O playmakers. Ground was broken 25 years ago to memorialize whispers of past legacies and anticipation of the future greats. There is a ring of banners celebrating histories finest players, who gave Baltimore their all. Lights that illuminate the evening sky, painting a skyscape of purple hues. Our home is Russell St. where parades of purple camo meet our plaza of bronze statues and hallways with silver trophies.

We introduce you to Russell Street. This is an alluring and complex white wine blend, with a sensuous offering of tropical fruits, white flowers and subtle spice. The nose is like a bouquet of flowers and jumps from the glass with ripe lemon, white peach and orange blossom followed by notes of toast and white pepper. On the tongue, lemon bursts forward with pineapple and other tropical fruit, with undertones of vanilla. The finish is bright and zingy and mellows with vanilla and subtle spices in its length.
$44 / Bottle

Cable Zero
2021 Pinot Noir – Russian River Valley

During a historic showdown in the "Big Easy," the final battle was anything but. The shutdown, lights-out defense led by Legends was called to protect a goal line once more. Seven yards & 2:39 to hold, and the confetti-shower, hoisting-trophy moment belongs to Baltimore. First down, two yards. Second down, incomplete pass. Third down, incomplete pass—again. The last down, the fourth down. With the energy of a game-clinching play, one last call, one last blitz—"A darn good blitz."

We introduce you to Cable Zero. From the Russian River Valley AVA of Sonoma County, this beautiful wine is influenced mostly by the fog of the AVA and is very aromatic, with a velvet mouthfeel, and has a fruit character that is ripe and intense.
$65 / Bottle