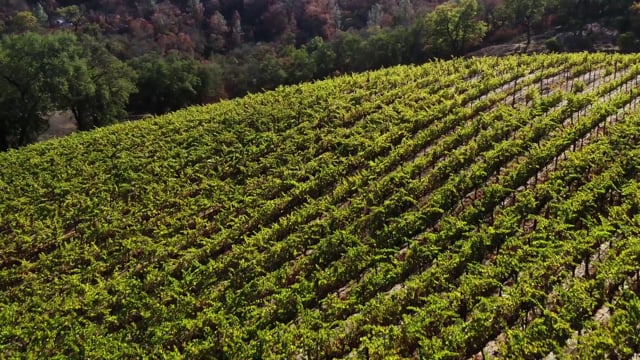 Cheers to the
Baltimore Ravens!
The Baltimore Ravens' Exclusive Wine Club, created in partnership with Napa Valley's Fairwinds Estate Winery!
Winning Drive is more than the street name of the Baltimore Ravens' headquarters—affectionately known as The Castle.
It lives in the walls and practice fields. It resides in the history and culture of the team. Where Playing Like A Raven is a lifestyle.
Winning Drive gets you out of bed before sunrise and helps you lock up at night. It's a blue-collar work ethic and stubborn pride. Always giving more and never less. Digging down deep to make the big play, a change in momentum—where time stands still.
Winning Drive is the roar of the crowd and the chance to make history. 
Fall
Release
Introducing Fierce Eye, a 2020 Cabernet Sauvignon from Napa Valley, Russell Street, a 2021 Cuvée Blanc from Napa Valley and Cable Zero, a 2021 Pinot Noir from the Russian River Valley!
Club Format and Cost
In order to receive discounted shipments and additional lifestyle benefits, you must be a member of Winning Drive Club. A $50 one-time, non-refundable deposit will be processed to secure your 1st shipment only. This deposit will be deducted from your 1st club shipment cost. Wines are released in two 3-Bottle or 6-bottle shipments each year based on the club level you select. The cost will range based on your selections. The cost of a bottle ranges from $29 to $75 + tax & shipping.
Each club shipment for 3-bottle members will arrive in a cardboard shipper that can be upgraded to a fire-branded Baltimore Ravens wooden crate for a discounted price of $25 ($50 Value). All club shipments for 6-bottle members will arrive in a wooden crate at no additional cost ($99 Value). Except for your one-time, non-refundable $50 deposit, your card will not be charged until a week before each shipment. Again, the $50 deposit will be deducted from your 1st shipment cost.
Each club shipment can also include a special welcome package and gift at no additional cost ($30 Value). Additionally, you will have the ability to completely customize your wine selections! New, library and special edition wines will be offered. There is no long-term commitment, and you may cancel at any time.
Please review the Winning Drive Club member levels and benefits on the comparison matrix presented on the Club page. Enjoy your wine and remember, when you share a glass, gift a bottle or visit the Fairwinds tasting room in Napa Valley, you are supporting Baltimore and the Ravens!
Experience the Benefits and Lifestyle!
Club membership options to best fit your budget and lifestyle.
Two shipments of 3 or 6 bottles per season (minimum to retain club level seniority).
Wine received in a keepsake vintage Baltimore Ravens fire-branded wooden crate.
Exclusive access to limited releases and library wines.
Online store access at a 20% discount for refreshing your wine collection and gifting.
Free wine tasting experiences at Fairwinds Estate Winery in Napa Valley.
Special access to Baltimore Ravens only events and functions.
Fairwinds wines and gifts are offered at a 10% discount.